Anxiety is a general term for several disorders that cause nervousness, fear, apprehension, and worrying. These disorders affect how we feel and behave and can cause physical symptoms. Mild anxiety is vague and unsettling, while severe anxiety can seriously affect day-to-day living.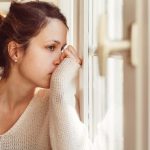 Anxiety is a worry about future events and fear is a reaction to current events. These feelings may cause physical symptoms, such as a fast heart rate and shakiness.
Hypnotherapy is usually considered an aid to certain forms of psychotherapy (counselling), rather than a treatment in itself. It can sometimes help with psychotherapy because the hypnotic state allows people to explore painful thoughts, feelings, and memories they might have hidden from their conscious minds.
What causes anxiety?Anxiety disorders have a complicated network of causes, including: environmental factors, such as stress from a personal relationship, job, school, finances, traumatic event, or even a shortage of oxygen in high-altitude areas.
Use of or withdrawal from an illicit substance Excessive anxiety is most commonly triggered by the stress of day-to-day living and any combination of the above. It is usually a response to outside forces, but it is possible that anxious feelings can emerge from a person telling himself or herself the worst will happen. Anxiety can result from a combination of one or more of the above. For example, a person may respond to stress at work by drinking more alcohol or taking illicit substances, increasing anxiety.
The duration or severity of an anxious feeling can sometimes be out of proportion to the original trigger, or stressor. Physical symptoms, such as increased blood pressure and nausea, may also become evident. These responses move beyond anxiety into an anxiety disorder. Anxiety disorders occur when a reaction is out of proportion to what might normally be expected in a situation. The APA describes a person with anxiety disorder as "having recurring intrusive thoughts or concerns."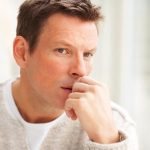 When faced with potentially harmful or worrying triggers, feelings of anxiety are not only normal but necessary for survival.
Ever since the earliest days of humanity, the approach of predators and incoming danger has set off alarms in the body and allowed an individual to take evasive action. These alarms become noticeable in the form of a raised heartbeat, sweating, and increased sensitivity to surroundings.
A rush of adrenaline in response to danger causes these reactions. This adrenaline boost is
known as the 'fight-or-flight' response. It prepares humans to physically confront or flee any threats to safety.
For most modern individuals, running from larger animals and imminent danger is a less pressing concern. Anxieties now revolve around work, money, family life, health, and other crucial issues that demand a person's attention without necessarily requiring the 'fight-or-flight' reaction.
That nervous feeling before an important life event or during a difficult situation is a natural echo of the original 'fight-or-flight' reaction. It can still be essential to survival – anxiety about being hit by a car when crossing the street, for example, means that a person will instinctively look both ways to avoid danger.
Anxiety disorders can be classified into six main types. These include:
Generalized anxiety disorder (GAD): This is a chronic disorder involving excessive, long-lasting anxiety and worries about nonspecific life events, objects, and situations. It is the most common anxiety disorder. People with GAD are not always able to identify the cause of their anxiety.
Phobia: This is an irrational fear and avoidance of an object or situation. Phobias differ from other anxiety disorders, as they relate to a specific cause. The fear may be acknowledged as irrational or unnecessary, but the person is still unable to control the anxiety. Triggers for a phobia may be as varied as situations, animals, or everyday objects.
Social anxiety disorder: This is a fear of being negatively judged by others in social situations or a fear of public embarrassment. This includes a range of feelings, such as stage fright, a fear of intimacy, and a fear of humiliation. This disorder can cause people to avoid public situations and human contact to the point that everyday living is rendered extremely difficult.
Obsessive-compulsive disorder (OCD): This is an anxiety disorder characterized by thoughts or actions that are repetitive, distressing, and intrusive. OCD suffers usually know that their compulsions are unreasonable or irrational, but they serve to alleviate their anxiety. People with OCD may obsessively clean personal items or hands or constantly check locks, stoves, or light switches.
Post-traumatic stress disorder (PTSD): This is anxiety that results from previous trauma such as military combat, sexual assault, a hostage situation, or a serious accident. PTSD often leads to flashbacks, and the person may make behavioral changes to avoid triggers.
Separation anxiety disorder: This is characterized by high levels of anxiety when separated from a person or place that provides feelings of security or safety. Separation sometimes results in panic symptoms. It is considered a disorder when the response is excessive or inappropriate after separation.
Overcome Anxiety with Hypnotherapy in Vancouver
Anxiety can have you feeling out of control. For anyone who has ever thought, 'I feel like I'm losing part of my life', this is for you. Just the thought of speaking to someone about anxiety can be anxiety inducing - that's understandable - but by taking that first step to get in touch today you'll soon be enjoying a much happier and more confident life and one where you are in complete control at all times.
If want to take control back from anxiety Hypnotherapy could be just what you're looking for today.
Hypnotherapy works with the unconscious mind and swiftly gets to the root cause of your anxiety and changes how you think.
You'll be able to identify anxiety patterns and triggers and learn skills so that you respond differently in the future, allowing you to be in complete control at all times. 
Lazzaro have experience with many types of clients from many different cultural, ethnic, class, race and religion, abilities, and sexual orientation. Lazzaro Pisu will guide you through this process in a safe, compassionate and non-judgmental manner.