Cancer is probably the toughest fight any one of us could ever come up against! But the fact is that 1 in 3 of us will at some point in our lives develop a form of cancer.
Just saying the word, or contemplating the condition can cause even the most hardy of us genuine twinges of fear.
Being diagnosed and subsequently living with cancer can understandably be a totally overwhelming experience, and if you are the sufferer, you may be feeling completely overwhelmed with anxiety, scared of the future, your diagnosis, your treatment, or your pain.
You may also be worried about your family and ultimately your mortality, even when you are on the road to a complete recovery… All this is completely normal.
Hypno-Chemo is a Complimentary Healthcare Therapy designed to help deal with the side effects of chemotherapy, radiotherapy, operation nerves and the general anxiety and daily stress caused by having a cancer diagnosis. Using Hypnosis and Hypnotherapy as a complimentary Personal Therapy in conjunction with modern medical treatment in this way, has been proven to aid in promoting a positive mindset, which in turn relieves the stress for both the cancer sufferer and their carer.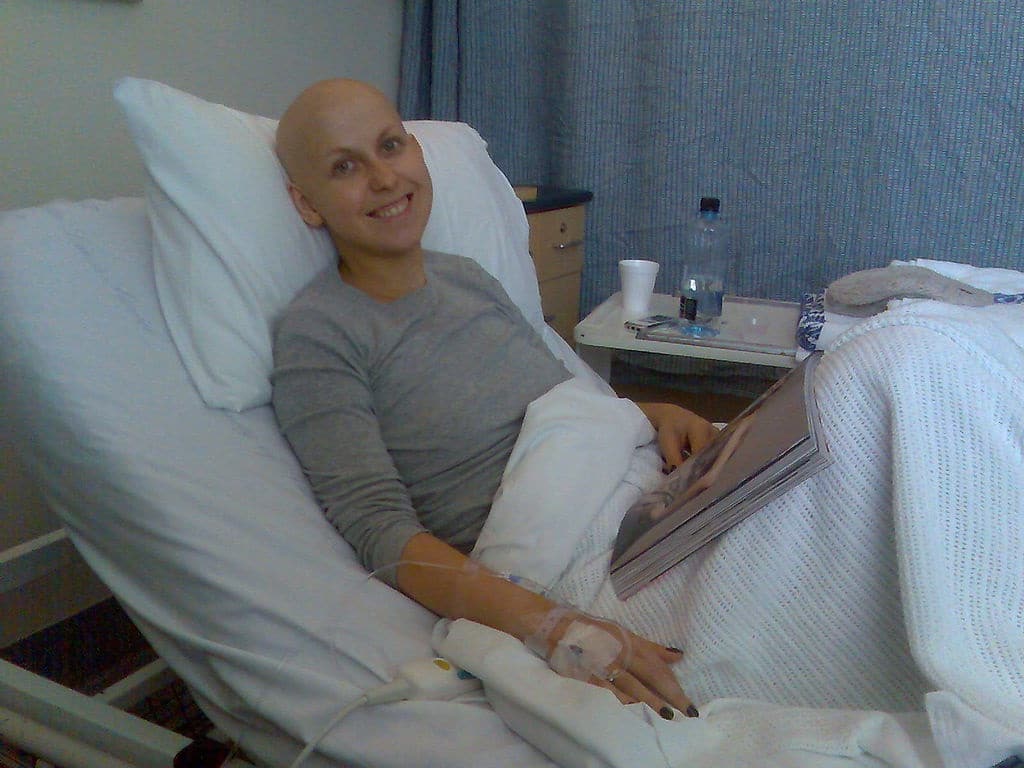 Hypno-Chemo is a way of being able to "help you, to help yourself". A positive mindset and positive visualisation encourages reduced healing time following medical treatment, it can also encourage in helping to boost your immune system, along with helping to remove any treatment fears, or needle phobias and so much more.…. So "let me, help you, help yourself"…
Hypnotherapy in cancer care: Clinical benefits and prospective implications
The aim of this review is to summarize data published on the use of hypnotherapy in cancer patients. Cancer is probably a disease people fear the most. Indeed, the majority of cancer patients experience stress, anxiety, depression, nausea, vomiting, fatigue, and pain. Medical treatments of cancer such as radiotherapy, chemotherapy, and surgery are clearly necessary but can affect patients on different levels and hence have a negative impact on physical and mental health. This review examines the effect of clinical hypnotherapy performed in cancer care, particularly on psychological disturbances, pain, and fatigue. A literature search of relevant literature was performed from February 2016 to October 2016. CINAHL, MEDLINE, PsycINFO, PubMed, and ScienceDaily databases were searched using search terms for mind–body intervention "hypnotherapy," "hypnosis," and "hypnotism" combined with the term "cancer" and terms for symptoms of interest "pain," "mood disturbances," "psychological disturbances," "fatigue," "anger," "aggression," "anxiety," "tension," "depression," "confusion," "delirium," "vigour." English language peer-reviewed articles, randomized trials, and reviews were selected. A first extensive literature review resulted in 98 articles. Finally, 55 research papers were identified for further review and analysis. On the basis of review of previous researches, it can be concluded that hypnotherapy seems to improve the mental health as well as physical health in cancer patients. Moreover, of course, randomized prospective studies are now needed to confirm the observed advantages of hypnosis in the field of oncology.
Cancer has a major impact on society in the United States and across the world. Cancer is among the leading causes of death worldwide. In 2016, an estimated 1,685,210 new cases of cancer will be diagnosed in the United States and 595,690 people will die from the disease. The most common cancers in 2016 are projected to be breast cancer, lung and bronchus cancer, prostate cancer, colon and rectum cancer, bladder cancer, melanoma of the skin, non-Hodgkin lymphoma, thyroid cancer, kidney and renal pelvis cancer, leukemia, endometrial cancer, and pancreatic cancer.[1] Further, in India, it has emerged as a major public health concern. About 1.25 million new cases are diagnosed every year and around 2.8 million cases of cancer are prevalent at any given point of time.[2] According to the WHO, death from cancer in India is projected to rise to 13.1 million by the year 2030.[3] Cancer is a group of diseases characterized by uncontrolled growth and spread of abnormal cells. It can be defined as a disease in which a group of abnormal cells grow uncontrollably by disregarding the normal rules of cell division. Normal cells are constantly subject to signals that dictate whether the cell should divide, differentiate into another cell, or die. Cancer cells develop a degree of autonomy from these signals, resulting in uncontrolled growth and proliferation. If this proliferation is allowed to continue and spread, it can be fatal. In fact, almost 90% of cancer-related deaths are due to tumor spreading - a process called metastasis.[4] If the spread is not controlled, it can result in death.[5]
Cancer is probably the disease people fear the most. The word "cancer" itself scares many people and they often overestimate the deaths that cancer causes.[6] People with cancer often experience a lot of psychological disturbances such as anxiety, depression, confusion, and memory problem. Emotional distress after diagnosis of cancer is common. Doubts and fears about the future, changes in social roles, and physical symptoms or functional losses resulting from the disease or its treatment are among the precipitating factors.[7] After a diagnosis of cancer, one may experience shock, disbelief, fear, anxiety, guilt, sadness, depression, and anger. It is also "normal" for cancer patients to have elevations in depression and anxiety levels. Each person may experience some or all of these feelings. The literature on the prevalence of psychological distress in cancer patients is equivocal. The percentages of depressed and/or anxious patients reported in the literature vary widely from 0% to 49%.[8],[9],[10] Pain, fatigue, and sleep disturbance are among the most common symptoms experienced by people with cancer.[11] Pain is closely associated with all types of cancer. Cancer patients feel intense pain in the affected organ not only because of cancer but also because of the medical treatment procedure. Cancer pain is a complex, multidimensional phenomenon composed of sensory, affective, cognitive, and behavioral components. It is resulted from a complex interaction between physiological, cognitive, social, and other factors.[12] The incidence of pain in cancer patients is between 51% and 70%. It is reported by 59% of people receiving anticancer treatment and 64%–70% of those with advanced, metastatic, or terminal disease.[13],[14] It is known that 40%–50% of pain is moderate to severe; while 20%–30% is very severe.[15] In the presence of a terminal illness, pain may have a soul-destroying effect and may create emotional and behavioral changes in a patient.
Undoubtedly, we have great weapons in the form of conventional treatments to fight cancer. On the other hand, such weapons present us with grave risks, so we would be wise to proceed with deliberation. After taking drastic medical treatments, people with cancer often experience some physiological disturbances. The common side effects of radiation are fatigue, loss of appetite, etc., Chemo drugs are very strong. They kill any cell that is growing fast even if it is not a cancer cell. Hence, some normal, healthy cells that grow quickly can be damaged. This can cause side effects such as nausea, vomiting, hair loss, and bone marrow changes.[16] Until a few years ago, it was strange to include psychological supportive care within the medical interventions for treating cancer. Now, it is fundamental to take into consideration the psychological status of patients. As a result, an increasing number of people in the United States are using complementary and alternative medicines with mind–body medicines being the most commonly used form.[17] Examples of mind–body interventions include relaxation, hypnosis, imagery, meditation, and cognitive or behavioral techniques. In this research, hypnotherapy has been reviewed as a remedial measure for psychological and physical health of individuals with cancer. For fulfilling this purpose, a literature search of relevant literature was performed from February 2016 to October 2016. CINAHL, MEDLINE, PsycINFO, PubMed, and ScienceDaily databases were searched using search terms for mind–body intervention "hypnotherapy," "hypnosis," and "hypnotism" combined with the term "cancer" and terms for symptoms of interest "pain," "mood disturbances," "psychological disturbances," "fatigue," "anger," "aggression," "anxiety," "tension," "depression," "confusion," "delirium," "vigour." English language peer-reviewed articles, randomized trials, and reviews were selected. A first extensive literature review resulted in 98 articles. Finally, 55 research papers were identified for further review and analysis.
What is Hypnotherapy?
Misconceptions about hypnosis proliferate. Many erroneous beliefs can be traced back to the early use of comedy hypnosis as a form of entertainment on stage and television. The demonstration of hypnosis led us to think it as a magic. Leaving aside the conventional viewpoints regarding hypnosis, we can say that hypnosis is a state of deep relaxation wherein the conscious part of mind gets detached from everyday happenings and the subconscious gets activated which responds to imagery and suggestion. The term "hypnosis" represents an interaction between a person, known as the "hypnotist," and another person or people, known as the "subject" or "subjects." In this interface, the hypnotist attempts to affect the subjects' perception, thinking, feeling, and behavior by instructing them to concentrate on his verbal communications that may evoke the intended effects. The verbal communication that the hypnotist uses to achieve these effects is termed "suggestion." Hypnosis is a state of mind that permits a person to process and act on suggestions. Hypnosis bypasses the conscious mind and allows direct interaction with the subconscious mind. The person who is being hypnotized starts to perceive things differently. The altered perception can be emotional or physical.
Definition of Hypnosis: from Classic to Contemporary View
The term "hypnosis" comes from the Ancient Greek word hypno – "sleep," and the suffix - – osis – "condition."[18] The words "hypnosis" and "hypnotism" both are derived from the term "neuro-hypnotism" (nervous sleep), all of which was coined by the Scottish surgeon James Braid around 1841.[19] Over the years, there have been various published definitions of hypnosis that differ in terms of what is included in them and what theoretical orientation they belong to. Yet, two resemblances have been noticed, which are, the participants in the process of hypnosis are known as hypnotist and client and that suggestion is a key element of hypnosis. hypnosis can be defined as follows: Hypnosis is an altered state of mind that is induced by suggestions of a trained professional after taking consent from the subject to bring changes in perception, feelings, cognition, or behavior.
Many people believe that hypnotherapy and hypnosis are the same thing, but there is a distinction to be made. Hypnosis is referred to a psychophysiological state characterized by increased suggestibility and is noted to be an altered state of mind, while hypnotherapy is a form of therapy in which the use of hypnotism comprises the core of the treatment. The practice of promoting healing or positive development in any way is known as hypnotherapy. As such, hypnotherapy is a kind of psychotherapy that aims to reprogram patterns of behavior, enabling irrational fears, phobias, negative thoughts, and suppressed emotions to be overcome. It is usually administered by mental health clinician certified in hypnotherapy. Hence, hypnotherapy can be defined as follows. Hypnotherapy is a psychological healing process that uses hypnosis to produce significant changes in a patient in the form of positive thoughts, attitudes, behaviors, or feelings. It is undertaken with a subject in hypnosis.
Clinical Benefits: Contribution of Hypnotherapy in Cancer Care
The majority of people with cancer experience pain at some time. It is a common symptom in people with cancer. The pain can result from cancer itself or from the treatment of cancer. In addition, some people who have been cured of their cancer can continue to suffer from pain. People with cancer pain often notice that their pain changes throughout the day. Pain can be acute, chronic, or breakthrough. One of the earliest documented uses of hypnosis with a cancer patient was as anesthesia for breast cancer surgery. In 1829, it was used (then referred to as Mesmerism More Details) over a period of several months to relieve the suffering of Madame Plantin, who had cancer of the right breast with massive enlargement of the right axillary lymph nodes. On April 1, 1829, in Paris, M. le Docteur Chapelain used hypnosis as an anesthetic during mastectomy and axillary node dissection. This was before the introduction of modern anesthesia techniques. During the operation, the patient was calm and evidenced good pain control.[30] Hypnotherapy has been established as an effective nonpharmacological remedy for cancer pain in many researches.[31],[32],[33],[34],[35],[36] It is very beneficial in a variety of conditions including venipuncture-related pain of pediatric cancer patients,[37] pain during percutaneous tumor treatments,[38] pain in pediatric cancer patients,[39] pain during colonoscopy,[40] postbiopsy pain in breast cancer patients,[41] pain in leukemia,[42] pain in terminally ill cancer patients,[43] and breast cancer patients with chronic pain.[44] Several randomized trials have shown effect of hypnosis on both procedural and malignant pain. A recent systematic review and a National Institute of Health technology assessment panel have supported the use of hypnosis for cancer-related pain.[45],[46] In a classic case of female cancer patient with thigh skin tumor, hypnosis was used as a sole anesthesia. A 42-year-old woman presented with a skin tumor in the right thigh. She was admitted for the removal of tumor, but she had been suffering from "multiple chemicals sensitivity," especially to local anesthetics. Hence, she was admitted for the removal of tumor under hypnosis as sole anesthesia. After inducing hypnosis, a wide excision was done and the tumor was removed. The patient's heart rate and blood pressure did not rise during the procedure. When the patient was dehypnotized, she reported no pain and was discharged immediately. This case confirms the efficacy of hypnosis not only in the pain management but also in preventing the pain perception.[47] Another randomized study of 39 cancer patients with advanced stages was conducted by Dr. G. R. Elkins et al. The results were published in the reputed journal named Journal of Cancer Integrative Medicine in 2004. Patients were randomized to receive either weekly sessions of supportive attention or a hypnosis intervention. Patients assigned to the hypnosis intervention received at least 4 weekly sessions, in which a hypnotic induction was completed following a standard transcript. The hypnosis intervention group demonstrated an overall decrease in pain.[48] In a recent study, Paquier-Valette et al. proposed a hypnoanalgesia session to patients requiring photodynamic (PTD) therapy for the treatment of (pre) carcinomatous lesions. Twelve patients of average age 74.6 years were included. At the end of the hypnosis session, patients evaluated their pain on a numeric pain scale (NPS) of 0–10. Hypnoanalgesia was effective in eight patients, with a mean pain evaluation score of 2.9/10 on the NPS. Six of these eight patients had previously undergone treatment by PTD without hypnosis and with an average pain score of 8.3/10. Hypnoanalgesia appears to be of value for pain management with PTD.[49]
Hypnotherapy is also effective in the management of psychological disturbances, such as anxiety, depression, anger, stress, and confusion. Hypnotherapy has the capability to reduce the tension in cancer patients. There is some additional evidence supporting this observation.[50],[51],[52],[53],[54],[55],[56],[57] Recently, a randomized study of cancer patients was conducted by Dr. Snow et al. at Mount Sinai Medical Center, New York, to determine whether hypnosis administered concurrently with bone marrow procedure can reduce the anxiety. The researchers randomly allocated eighty adult cancer patients undergoing bone marrow aspirates and biopsies to either hypnosis or standard of care. They conclude that brief exposure to hypnosis can reduce the patient's anxiety during bone marrow aspirates and biopsies.[58] Hypnotherapy is beneficial for cancer patients having depression.[59],[60],[61],[62],[63],[64],[65],[66] In 2008, Dr. Elkins et al. conducted a randomized controlled study of hypnosis among breast cancer survivors to explore the effectiveness of hypnotherapy in physical and mental health issues, including depression, anxiety, disturbed sleep, and hot flashes. Sixty breast cancer survivors were randomly assigned to receive hypnosis intervention or no treatment. Fifty-one randomly assigned women completed the study. By the end of the treatment period, statistically, significant improvements in depression and other study measures were observed for patients who received the hypnosis intervention (P < 0.005) in comparison to no treatment control group.[67] Plaskota et al. carried out a pilot study aimed to assess the benefits of hypnotherapy in the management of anxiety and other symptoms, including depression and sleep disturbance, in palliative care patients with cancer. Eleven hospice patients received four sessions of hypnotherapy and completed the Hospital Anxiety and Depression Scale, the Edmonton Symptom Assessment System, and the Verran and Snyder–Halpern Scale at set time points. After the second hypnotherapy session, there was a statistically significant reduction in mean anxiety and symptom severity, but not in depression or sleep disturbance. After the fourth session, there was a statistically significant reduction in all four patient-reported measures. These results offer evidence that hypnotherapy can reduce anxiety in palliative care patients, as well as improve sleep and the severity of psychological and physical symptoms.[68] Maurizio et al. designed their study to establish whether a single sitting of hypnosis during the preoperative period would reduce postoperative anxiety levels (both state and trait anxiety) and to reduce the perception of postoperative pain (both its sensory and affective components). Forty-two patients from the surgery and orthopedic wards, who were to undergo surgery, were randomly assigned either to an experimental group (where preoperative hypnotic treatment was carried out during the 24 h preceding the operation) or to a control group (with no particular preoperative treatment). After the careful intervention of hypnosis, the patients from the experimental group showed lower levels of anxiety (both state and trait) and lower pain perception in the first 2 days after the operation (both in the sensory and affective components) as compared to the patients from the control group.[69]
Use of hypnotherapy in the context of cancer is not new, and many of its advantages have been described in many researches, reviews, and clinical trials. Suggestions made during hypnotherapy may affect patient outcomes improving various aspects such as emotional distress, pain, negative affectivity, anxiety, and depression. Hypnotherapy interventions can bring out an improved sense of well-being that can positively affect the health and the daily life of the cancer patients. Although radiation and chemotherapy still play an important role in cancer treatment, in recent years, there has been growing interest in the use of hypnotherapy intervention with cancer patients as an integrated treatment. Randomized controlled trails (RCTs) found promising evidence on efficacy of hypnotherapy in breast cancer care [70] as well as in controlling the presurgical anxiety [71] and pain.[72] The use of hypnotherapy is being raised rapidly in clinical practices as hypnotic analgesia and mind–body remedy for psychological problems in cancer patients. In above lines, we have reviewed hypnotherapy as it has been approached yet. Now, we describe where hypnotherapy can go. Here, suggestion is that research community in the field of psycho-oncology should focus on (1) more studies in India on hypnotherapy in different domains as in India, hypnotherapy studies on cancer are at embryonic stage. We searched databases for published literature, but no clinical research, RCTs, or other form of empirical studies were found on hypnosis for cancer patients from India. It indicates a need for productive studies so that people of India could be aware and known this effective remedy; (2) in writing this review, it was noted how hypnotherapy can be effective in cancer care. So far, it was also observed how few larger scale clinical researches or RCTs have been conducted to study the efficacy of hypnotherapy on cancer patients. More clinical researches are needed to build on the scientific foundation of hypnosis in the field of oncology so as to promote it as an integrated therapy with traditional treatment; (3) larger studies in developing the new hypnotic modalities/innovative delivery methods. Beyond the conventional live format of delivery, e-hypnosis may be a great boon to cancer patients as they are very tired and too ill to travel to cancer care center. Clinical research should be conducted on this area so as to enhance the implementation of hypnotherapy in cancer setting; (4) more studies in establishing the underlying mechanism of hypnotherapy in cancer care with regard to pain, anxiety, depression, anger, and fatigue. These studies will help establish hypnosis in scientific arena and get attention and acceptance by clinician to apply it as an integrated or adjunct therapy with traditional cancer treatment.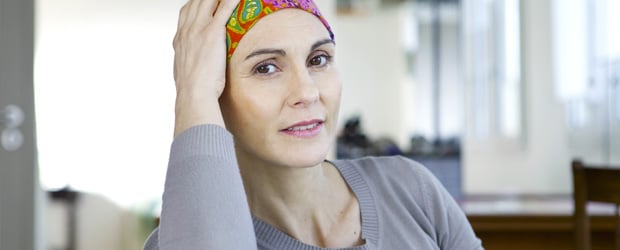 Conclusion
The goal of this review was to summarize the empirical literature on hypnosis as a control technique for pain and psychological impairments in cancer patients. We have reviewed where hypnosis has strong support for its efficacy. Overall, I hope that this review has served to dispel misconceptions about hypnosis, to answer questions about hypnosis, to help the cancer patients feel more relaxed and comfortable with hypnotherapy in cancer care, and to motivate the clinicians to promote the use of hypnosis in a clinical setting.
References
1.
National Cancer Institute. Cancer Statistics; April, 2017. Available from: httpss://www.cancer.gov/about-cancer/understanding/statistics. [Last accessed on 2017 Apr 03]. Back to cited text no. 1
2.
Ferley J, Soerjomataram I, Ervik M, Dikshit R, Eser S, Mathers C, et al. GLOBOCAN 2012 V.1.0, Cancer Incidence and Mortality Worldwide: IARC Cancer Base No. 11. France: International Agency for Research on Cancer; 2013. Back to cited text no. 2
3.
Rath GK, Gandhi AK. National cancer control and registration program in India. Indian J Med Paediatr Oncol 2014;35:288-90. Back to cited text no. 3
[PUBMED] [Full text]
4.
Hejmadi M. Introduction to Cancer Biology. Denmark Ventus Publishing Aps; 2010. Back to cited text no. 4
5.
American Cancer Society. Coping With Cancer in Everyday Life. Atlanta: American Cancer Society; 2014. Back to cited text no. 5
6.
Burish TG, Meyerowitz BE, Carey MP, Morrow GR. The stressful effects of cancer in adults. In: Baum A, Singer JE, editors. Handbook of Psychology and Health. New York: Erlbaum; 1987. Back to cited text no. 6
7.
Speca M, Carlson LE, Goodey E, Angen M. A randomized, wait-list controlled clinical trial: The effect of a mindfulness meditation-based stress reduction program on mood and symptoms of stress in cancer outpatients. Psychosom Med 2000;62:613-22. Back to cited text no. 7
8.
Bulman AS. Results from the HAD psychometric questionnaire in 54 breast cancer patients treated with breast conservation. Br J Radiol 1992;65:553-4. Back to cited text no. 8
9.
Omne-Pontén M, Holmberg L, Burns T, Adami HO, Bergström R. Determinants of the psycho-social outcome after operation for breast cancer. Results of a prospective comparative interview study following mastectomy and breast conservation. Eur J Cancer 1992;28A: 1062-7. Back to cited text no. 9
10.
Devlen J, Maguire P, Phillips P, Crowther D, Chambers H. Psychological problems associated with diagnosis and treatment of lymphomas. I: Retrospective study. Br Med J (Clin Res Ed) 1987;295:953-4. Back to cited text no. 10
11.
Hoffman AJ, Given BA, von Eye A, Gift AG, Given CW. Relationships among pain, fatigue, insomnia, and gender in persons with lung cancer. Oncol Nurs Forum 2007;34:785-92. Back to cited text no. 11
12.
Porcelli P, Tulipani C, Maiello E, Cilenti G, Todarello O. Alexithymia, coping, and illness behavior correlates of pain experience in cancer patients. Psychooncology 2007;16:644-50. Back to cited text no. 12
13.
van den Beuken-van Everdingen MH, de Rijke JM, Kessels AG, Schouten HC, van Kleef M, Patijn J. Prevalence of pain in patients with cancer: A systematic review of the past 40 years. Ann Oncol 2007;18:1437-49. Back to cited text no. 13
14.
Portenoy R, Foley K. Management of cancer pain. In: Holland J, Rowland J, editors. Handbook of Psychooncology. New York: Oxford University Press; 1990. p. 369-82. Back to cited text no. 14
15.
Breitbart W. Psychiatric management of cancer pain. Cancer 1989;63 11 Suppl:2336-42. Back to cited text no. 15
16.
American Cancer Society. Chemotherapy: What it is, How it Helps? Atlanta: American Cancer Society; 2013. Back to cited text no. 16
17.
Barnes PM, Powell-Griner E, McFann K, Nahin RL. Complementary and alternative medicine use among adults: United States, 2002. Adv Data 2004;343:1-19. Back to cited text no. 17
18.
Online Etymology Dictionary. Hypnosis; May, 2016. Available from: https://www.etymonline.com/index.php?allowed_in_frame=0&search=hypnosis. [Last accessed on 2017 Apr 04] Back to cited text no. 18
19.
Agrawal A. Essentials of Forensic Medicine & Toxicology. Delhi: Avichal Publishing Company;2014. Back to cited text no. 19
20.
Braid J. Nurypynology. London: John Churchill; 1843. Back to cited text no. 20
21.
British Medical Association Report. Medical use of Hypnotism. Br Med J 1955;1 Suppl:190. Back to cited text no. 21
22.
Kihlstrom JF. Hypnosis. Annu Rev Psychol 1985;36:385-418. Back to cited text no. 22
23.
Vickers A, Zollman C, Payne DK. Hypnosis and relaxation therapies. Br Med J 1999;319:1346-9. Back to cited text no. 23
24.
Killeen PR, Nash MR. The four causes of hypnosis. Int J Clin Exp Hypn. 2003;51:195-231. Back to cited text no. 24
25.
Spiegel H, Greenleaf M. Commentary: Defining hypnosis. Am J Clin Hypn 2005-2006;48:111-6. Back to cited text no. 25
26.
Montgomery GH, Hallquist MN, Schnur JB, David D, Silverstein JH, Bovbjerg DH. Mediators of a brief hypnosis intervention to control side effects in breast surgery patients: Response expectancies and emotional distress. J Consult Clin Psychol 2010;78:80-8. Back to cited text no. 26
27.
Orne MT. Hypnosis; June, 2016. Available from: https://www.britannica.com/contributor/Martin-T-Orne/2208.[Last accessed on 2017 Apr 04] Back to cited text no. 27
28.
American Society of Clinical Hypnosis. Definition of Hypnosis; June, 2016. Available from: https://www.asch.net/Public/GeneralInfoonHypnosis/DefinitionofHypnosis/tabid/134/Default.aspx.[Last accessed on 2017 Apr 06] Back to cited text no. 28
29.
American Psychological Association. Hypnosis Today: Looking Beyond the Media Portrayal; June, 2016. Available from: https://www.apa.org/topics/hypnosis/media.aspx. [Last accessed on 2017 Apr 06] Back to cited text no. 29
30.
Butler B. The use of hypnosis in the care of the cancer patient. Cancer 1954;7:1-14. Back to cited text no. 30
31.
Kravits K. Hypnosis: Adjunct therapy for cancer pain management. J Adv Pract Oncol 2013;4:83-8. Back to cited text no. 31
32.
Patterson DR, Jensen MP. Hypnosis and clinical pain. Psychol Bull 2003;129:495-521. Back to cited text no. 32
33.
Montgomery GH, David D, Winkel G, Silverstein JH, Bovbjerg DH. The effectiveness of adjunctive hypnosis with surgical patients: A meta-analysis. Anesth Analg 2002;94:1639-45. Back to cited text no. 33
34.
Johnson LS, Wiese KF. Live versus tape-recorded assessments of hypnotic responsiveness in pain-control patients. Int J Clin Exp Hypn 1979;27:74-84. Back to cited text no. 34
35.
Cangello VW. Hypnosis for the patient with cancer. Am J Clin Hypn 1961;4:215-26. Back to cited text no. 35
36.
Lea P, Ware P, Monroe R. The hypnotic control of intractable pain. Am J Clin Hypn 1960;3:3-8. Back to cited text no. 36
37.
Liossi C, White P, Hatira P. A randomized clinical trial of a brief hypnosis intervention to control venepuncture-related pain of paediatric cancer patients. Pain 2009;142:255-63. Back to cited text no. 37
38.
Lang EV, Berbaum KS, Pauker SG, Faintuch S, Salazar GM, Lutgendorf S, et al. Beneficial effects of hypnosis and adverse effects of empathic attention during percutaneous tumor treatment: When being nice does not suffice. J Vasc Interv Radiol 2008;19:897-905. Back to cited text no. 38
39.
Liossi C, White P, Hatira P. Randomized clinical trial of local anesthetic versus a combination of local anesthetic with self-hypnosis in the management of pediatric procedure-related pain. Health Psychol 2006;25:307-15. Back to cited text no. 39
40.
Elkins G, White J, Patel P, Marcus J, Perfect MM, Montgomery GH. Hypnosis to manage anxiety and pain associated with colonoscopy for colorectal cancer screening: Case studies and possible benefits. Int J Clin Exp Hypn 2006;54:416-31. Back to cited text no. 40
41.
Montgomery GH, Weltz CR, Seltz M, Bovbjerg DH. Brief presurgery hypnosis reduces distress and pain in excisional breast biopsy patients. Int J Clin Exp Hypn 2002;50:17-32. Back to cited text no. 41
42.
Silva MN. May the force be with you hypnotherapy with a leukemic child. Psychother Priv Pract 1990;8:49-54. Back to cited text no. 42
43.
Domangue BB, Margolis CG. Hypnosis and multidisciplinary cancer pain management team: Role and effects. Int J Clin Exp Hypn 1983;31:206-12. Back to cited text no. 43
44.
Spiegel D, Bloom JR, Yalom I. Group support for patients with metastatic cancer. A randomized outcome study. Arch Gen Psychiatry 1981;38:527-33. Back to cited text no. 44
45.
Vickers AJ, Cassileth BR. Unconventional therapies for cancer and cancer-related symptoms. Lancet Oncol 2001;2:226-32. Back to cited text no. 45
46.
Sellick SM, Zaza C. Critical reviews of five nonpharmacologic strategies for managing cancer pain. Cancer Prev Control 1998;2:7-14. Back to cited text no. 46
47.
Facco E, Pasquali S, Zanette G, Casiglia E. Hypnosis as sole anaesthesia for skin tumour removal in a patient with multiple chemical sensitivity. Anaesthesia 2013;68:961-5. Back to cited text no. 47
48.
Elkins GR, Cheung A, Marcus J, Palamara L, Rajab H. Hypnosis to reduce pain in cancer survivors with advanced disease: A prospective study. J Cancer Integr Med 2004;2:167-72. Back to cited text no. 48
49.
Paquier-Valette C, Wierzbicka-Hainaut E, Cante V, Charles S, Guillet G. Evaluation of hypnosis in pain management during photodynamic therapy: A pilot study. Ann Dermatol Venereol 2014;141:181-5. Back to cited text no. 49
50.
Golden WL. Cognitive hypnotherapy for anxiety disorders. Am J Clin Hypn 2012;54:263-74. Back to cited text no. 50
51.
Hammond DC. Hypnosis in the treatment of anxiety- and stress-related disorders. Expert Rev Neurother 2010;10:263-73. Back to cited text no. 51
52.
Schnur JB, Bovbjerg DH, David D, Tatrow K, Goldfarb AB, Silverstein JH, et al. Hypnosis decreases presurgical distress in excisional breast biopsy patients. Anesth Analg 2008;106:440-4. Back to cited text no. 52
53.
Schnur JB, Kafer I, Marcus C, Montgomery GH. Hypnosis to manage distress related to medical procedures: A meta-analysis. Contemp Hypn 2008;25:114-28. Back to cited text no. 53
54.
Lang EV, Benotsch EG, Fick LJ, Lutgendorf S, Berbaum ML, Berbaum KS, et al. Adjunctive non-pharmacological analgesia for invasive medical procedures: A randomised trial. Lancet 2000;355:1486-90. Back to cited text no. 54
55.
Lang EV, Berbaum KS, Faintuch S, Hatsiopoulou O, Halsey N, Li X, et al. Adjunctive self-hypnotic relaxation for outpatient medical procedures: A prospective randomized trial with women undergoing large core breast biopsy. Pain 2006;126:155-64. Back to cited text no. 55
56.
Jensen MP, McArthur KD, Barber J, Hanley MA, Engel JM, Romano JM, et al. Satisfaction with, and the beneficial side effects of, hypnotic analgesia. Int J Clin Exp Hypn 2006;54:432-47. Back to cited text no. 56
57.
Stalpers LJ, da Costa HC, Merbis MA, Fortuin AA, Muller MJ, van Dam FS. Hypnotherapy in radiotherapy patients: A randomized trial. Int J Radiat Oncol Biol Phys 2005;61:499-506. Back to cited text no. 57
58.
Snow A, Dorfman D, Warbet R, Cammarata M, Eisenman S, Zilberfein F, et al. A randomized trial of hypnosis for relief of pain and anxiety in adult cancer patients undergoing bone marrow procedures. J Psychosoc Oncol 2012;30:281-93. Back to cited text no. 58
59.
Alladin A. Evidence-based hypnotherapy for depression. Int J Clin Exp Hypn 2010;58:165-85. Back to cited text no. 59
60.
Alladin A. Cognitive hypnotherapy for major depressive disorder. Am J Clin Hypn 2012;54:275-93. Back to cited text no. 60
61.
Butler LD, Waelde LC, Hastings TA, Chen XH, Symons B, Marshall J, et al. Meditation with yoga, group therapy with hypnosis, and psychoeducation for long-term depressed mood: A randomized pilot trial. J Clin Psychol 2008;64:806-20. Back to cited text no. 61
62.
Yexley MJ. Treating postpartum depression with hypnosis: Addressing specific symptoms presented by the client. Am J Clin Hypn 2007;49:219-23. Back to cited text no. 62
63.
Smith WH. Brief hypnotherapy of severe depression linked to sexual trauma: A case study. Int J Clin Exp Hypn 2004;52:203-17. Back to cited text no. 63
64.
Yapko M. Hypnosis in treating symptoms and risk factors of major depression. Am J Clin Hypn 2001;44:97-108. Back to cited text no. 64
65.
Yapko M. Hypnotic intervention for ambiguity as a depressive risk factor. Am J Clin Hypn 2001;44:109-17. Back to cited text no. 65
66.
Ashton RC Jr., Whitworth GC, Seldomridge JA, Shapiro PA, Michler RE, Smith CR, et al. The effects of self-hypnosis on quality of life following coronary artery bypass surgery: Preliminary results of a prospective, randomized trial. J Altern Complement Med 1995;1:285-90. Back to cited text no. 66
67.
Elkins G, Marcus J, Stearns V, Perfect M, Rajab MH, Ruud C, et al. Randomized trial of a hypnosis intervention for treatment of hot flashes among breast cancer survivors. J Clin Oncol 2008;26:5022-6. Back to cited text no. 67
68.
Plaskota M, Lucas C, Evans R, Cook K, Pizzoferro K, Saini T. A hypnotherapy intervention for the treatment of anxiety in patients with cancer receiving palliative care. Int J Palliat Nurs 2012;18:69-75. Back to cited text no. 68
69.
Maurizio M, Francesco R, Claudio T. Preoperative hypnosis. A controlled study to assess the effects on anxiety and pain in the postoperative period. Eur J Clin Hypn 2005;6:8-15. Back to cited text no. 69
70.
Cramer H, Lauche R, Paul A, Langhorst J, Kümmel S, Dobos GJ. Hypnosis in breast cancer care: A systematic review of randomized controlled trials. Integr Cancer Ther 2015;14:5-15. Back to cited text no. 70
71.
Hizli F, Özcan O, Selvi I, Eraslan P, Kösüs A, Bas O, et al. The effects of hypnotherapy during transrectal ultrasound-guided prostate needle biopsy for pain and anxiety. Int Urol Nephrol 2015;47:1773-7. Back to cited text no. 71
72.
Claude L, Morelle M, Mancini S, Duncan A, Sebban H, Carrie C, et al. Use of hypnosis in radiotherapy as an alternative to general anesthesia in pediatric radiation oncology. Bull Cancer 2016;103:921-7. Back to cited text no. 72
Besides Hypnotherapy I Also Provide The Following Sessions
To Book An Appointment with Lazzaro Call: 604 202 7938