Our session is a talking therapy. Our first session will start with the taking of a detailed client record to understand your concerns. your needs, and to define what is the best for you. I will explain to you how we work together to ensure that you are entirely comfortable with the process of our session. During the session, be open and honest about your feelings. A lot will be going through your head in this first session. Listen to your own reactions and feelings, and share them with me.
Lazzaro Pisu's job consists of changing mind patterns – from unwanted, negative, unhelpful patterns into ones that support and uphold you emotionally, mentally, and physically. Lazzaro will help you move forward to where you want to be in your life.
Over the past years to the present day, Lazzaro has help thousand of private patients at all levels, from a variation of culture, ethnics, religions, sexual orientation, and experienced work sectors: Employers, Students, Home Stay Moms, Police officers, Secretaries, Managers, Teachers, Celebrities, Professional Athletes and many others. 
My Sessions are Confidential, Safe, Secure and Effective.
Hypnotherapy is a form of treatment which exposes a client to subconscious elements. When exposed to their own subconscious behavior the client begins to function on a higher level of intellect. The process of hypnosis takes place when a person begins to experience a deep relaxation which is initiated by the therapist upon client agreement. Hypnotherapy is part of a practice that helps a client either overcome an experience or become empowered through subconscious manipulation. Reaching the subconscious will only happen after a hypnotherapist has explored the patient's problem or traumatic event. Hypnotherapy creates a trance-like state in which the patient undergoes a heightened sense of focus and awareness.
The purpose of hypnotherapy is to re-program the individual's brain pattern because it has been causing distress, irrational thoughts, phobias or suppressed emotions. These conflicts must be having a negative impact on their lives in one way or another. It's often times that there are misconceptions behind the goal of hypnotherapy. The practice is not for the purpose of making a patient do anything that they wouldn't normally do. Patients are completely aware of their surroundings during the trance. Therapy is for the purpose of treating a patient who may be facing an emotional, bodily or psychological disorder. It allows the client to overcome the problem and go about dealing with it in a strategized and focused manner.
LIVE A BETTER LIFE, CALL: 604 202 7938
Lazzaro receives is clients at the International Healing Clinic and at the Natural Healing Clinic, located in the city of Vancouver BC, Canada.
Health is the greatest gift, contentment the greatest wealth, faithfulness the best relationship
*
"Don't let your struggle become your identity."
"It is not the bruises on the body that hurt. It is the wounds of the heart and the scars on the mind."
*
"It doesn't have to take over your life, it doesn't have to define you as a person, it's just important that you ask for help. Asking for help it's not a sign of weakness but the beginning of a new change. Emotional pain is not something that should be hidden away and never spoken about. There is truth in your pain, there is growth in your pain, but only if it's first brought out into the open, you can hill." 
  A positive attitude gives you power over your circumstances instead of your circumstances having power over you.  
  If You Need Help Don't Hesitate To Call Me, Because You Are Not Alone.   
  I Will Help You With Knowledge, Understanding,  And With The Passion Of My Work   
  I am Here to Help You And Not To Judge You.
  Call Me Now  
The Virtual Gastric Band is a non surgical technique which uses the influence of hypnosis to retrain you to be contented and satisfied with smaller portions of food. It changes how you think about food leading to safe, predictable results. ENTER
There's a part of your brain that knows how to heal a cut or wound and how to grow cells and tissue. It knows how to stop healing when your body is well. This is the most natural way to get bigger breasts.
 Hypnotherapy may help improve the primary symptoms of IBS. It may also help relieve other symptoms suffered by many people with IBS such as nausea, fatigue, backache, and urinary problems. Hypnotherapy appears to offer symptomatic, psychological, and physiological benefit. ENTER
If Your personal issue is not listed here don't hesitate to contact Lazzaro at: 604 202 7938

Depression
Sexual Problems
Irrational Thoughts
Gambling​ Addiction
Porn Addiction
Sex Addiction 
Obsessive-Compulsive
Mind Stress
Mistrust
Mind Relaxation
Overeating
Control Feelings

Anxiety
Addictions
Blushing
Love and Relationships
Behaviors
Smoking Cessation​​​
Change Habits
Inferiority
Moodiness
Irritable Bowel Syndrome
Fears and Phobias
Moodiness

Motivation
Insecurity
Stage Fright
Stress
Procrastination
Self-Blame
Restlessness Sadness
Weight Loss
Sadness
Negative Behaviors
Cancer Care
Stroke Recovery

Self-Image
Creativity
Tendencies
Memory
PMS
Pain Management
Pet Loss


Behaviors
Self-Discipline
Self-Esteem
Past Life Regression
Agoraphobia
Surgery Recovery
Victimization
Sport Performance
Stage Fright
Mind Confusion
Internet Addiction

Life coaches aid their clients in improving their relationships, careers, and day-to-day lives. Life coaches can help you clarify your goals, identify the obstacles holding you back, and then come up with strategies for overcoming each obstacle.
Life coaching can have a positive effect on every aspect of your life. As your life coach I can help you free yourself from the fears and doubts that are holding you back and work with you to realize your dreams and ambitions and change your life for ever.
I PRACTICE ALSO THIS ALTERNATIVE HOLLISTC NATURAL METHODS
---
Chromotherapy, sometimes called color therapy, colorology or cromatherapy, is an alternative medicine method, which is considered pseudoscience.  Chromotherapy uses wavelengths of color light to positively alter the biochemistry of the body to promote deep healing -  physical, emotional, spiritual, or mental levels. The benefits include physical, emotional, mental and spiritual healing.
Walk Talk Therapy, it helps a patient get "unstuck" when confronting difficult issues. It spurs creative, deeper ways of thinking often released by mood-improving physical activity. "Some patients may become anxious when confronting something difficult in a traditional seated, face-to-face interaction" . "Walking in parallel with visual distractions may allow allow for easier engagement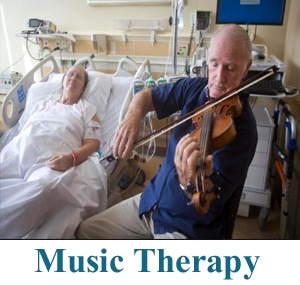 Music therapy is an evidence-based clinical use of musical interventions to improve clients' quality of life. Music therapists use music and its many facets— physical, emotional, mental, social, aesthetic, and spiritual— to help clients improve their health in cognitive, motor, emotional, communicative, social, sensory, and educational domains by using both active and receptive music experiences. 
I look forward to the opportunity to work with you on your new path to live a better life. To book an appointment, call 604 202 7938
                                          Best Regards
                             DHP. Lazzaro Pisu
SEARCH INSIDE THE WEB SITE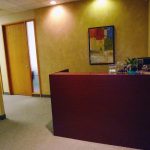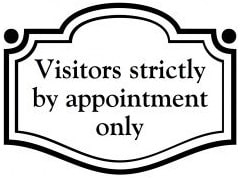 We cannot solve our problems with the same thinking we used when we created them.