SIMPLY TAKING A PILL EVERY DAY MAY REDUCE YOUR SYMPTOMS,
BUT IT WILL NOT GET TO THE ROOT OF THE PROBLEM.
Live a Better Life
NO MEDICATIONS - NO DRUGS
My job is to change patterns – from unwanted, negative, unhelpful patterns into ones that support and uphold you emotionally and mentally.
With many years of experience, I offers groundbreaking tools to masterfully move through life's many challenges. I have garnered respect for utilizing my keen insight and compassion to create positive life-changing results. I target harmony between the conscious (intellectual mind) and the subconscious (emotional mind). Since the subconscious mind is also made up of the human body, we now understand through recent studies that when emotionally traumatic experiences occur, the memory of that event gets stored in the mind and body of the individual.
The subconscious mind/body is a massive two way storage system. The problem today is that people try to change their thinking solely without understanding how to release themselves of the accumulation of stress (hidden in their body) from years of emotional trauma.
I help you grow from your struggles, heal from your pain, and move forward to where you want to be in your life.
I use a uniquely blended approach to help my clients navigate through their personal challenges to overcome their problems by harnessing the power of their subconscious mind.  
My programs are empowering, joyous and life changing, motivating people to discover their inner powerful selves, creating lasting positive transformations in their life.
I will guide you through this process in a safe and non-judgmental manner.​ I have experience with many types of clients from many different cultural, ethnic, class, race, end religion, abilities, and sexual orientation.  You will feel very comfortable and happy to meet me in person at my office. 
Your Life and Mind balance starts here.  Call: 604 202 7938  or  1-855 680 3228.
My Sessions are Confidential, Safe, Secure and Effective .

Hypnotherapy, Psychotherapy and Alternative Therapy Sessions
Anxiety

Addictions

Panic Attacks
Adolescent Issues
Cancer Care
Creativity
Childhood Abuse
Exam Nerves
Overeating
Forgiveness 

Gambling
Guilt
Healthy Relationships 
Depression
Helplessness

Hostility
Hyperactivity

Hypochondria

Inferiority

Inner Child

Insecurity

Sleep Improvement
Intimacy
Bed Wetting

Change Habits
Pain Management 
Self-Image

Set & Reach Goals
Sexual Dysfunctions

Shame
Stress
Sleep Disorders
Smoking Cessation
Social Skills
Sports Enhancement
Stage Fright Stress

Study
Surgery Preparation
Surgery Recovery
Irrational Thoughts

Internet Addiction
Lack of Direction
Memory
Menopause
Mistrust

Moodiness
Motivation
Nail Biting

Negotiating Power

Obsessive-Compulsive
Writer's Block
Rejection 
Relaxation

Restlessness Sadness
Self-Blame
Self-Confidence 
Self-Defeating
Behaviours
Self-Discipline
Self-Esteem
Self-Expression
Self-Forgiveness
Stroke Recovery
Self-Hypnosis
Past Life Regression 
Location
1155 West Pender Street - Vancouver,B.C.
I am locate in the city centre.
TRANSPORTATION:
Sky-train - Bus - Car Parking
About Lazzaro
To be a good hypnotherapist and trainer you need to love to help others and to be taught by accredited masters.

I work everyday providing sessions to professionals, housewives, office employees, students, doctors, politicians, police officers, actors, dancers, singers, writers and many other variations of employment, including different ethnic backgrounds and sexual orientations.
Booking
To book your appointment with Lazzaro
Call at : 604 202 7938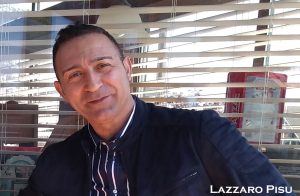 Lazzaro will guide you in a safe,
compassionate and non judgmental manner.​
Don't hesitate to contact Lazzaro at any time.
ALTERNATIVE THERAPIES SESSION PRICE
* CLICK HERE TO KNOW THE PRICE FOR YOUR SESSION
At your first appointment at  my office, I need to hear your case without restrictions of time, and for this reason the length of your first session is around 2 hours, the next session  is approximately "45 minutes", to  "1 hour". I don't rush or do thing in a hurry.
The cost of your first session is $200.00
The fallowing session is $170.00.
Your Life and Mind balance starts here.  Call: 604 202 7938  or  1-855 680 3228
SEARCH INSIDE OUR SITE

To Book an Appointment with Lazzaro Call  604 202 7938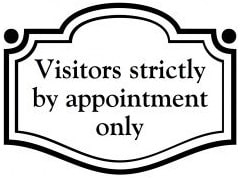 1155 West Pender Sreet, Vancouver B.C.
CANADA