AT MY OFFICE
I will guide you through this process in a safe,non-judgmental and compassionate manner,you will feel very comfortable,safe and secure at my office,I have experience with many types of clients from many different cultural,ethnic,class, race,end religion,abilities, and sexual orientation.Our sessions are 100% confidential,safe,secure and effective.
YOUR FIRST SESSION
Our session is a talking therapy. Our first session will start with the taking of a detailed client record to understand the client and their problems and to define what is the best for you. I will explain to you how we work together to ensure that you are entirely comfortable about the process of our session. During the session be open and honest about your feelings. A lot will be going through your head in this first session. Listen to your own reactions and feelings, and share them with me.
FROM:PSYCHOLOGY TODAY
Lazzaro is one of the most recommended Hypnotherapist and Psychotherapist in Canada. Over the past year to the present day he has helped thousands of private patients at all levels, from a variation of work places and experienced sectors. PSYCHOLOGY TODAY
MY GOAL
My goal is to help you grow, heal from your pain, and move forward to where you want to be in your life. My HBMD programs are empowering, joyous and life changing, motivating people to discover their inner powerful selves, creating lasting positive transformations in your life.
MY CONTRIBUTION TO SOCIETY
As a CEO, I believes to give back to the society, providing free sessions to help those in need and that don't have the resources. I supports the society with my contribution in order to build a better world one community at a time, because a strong community with a healthy mind means a safer society for you and those around you.
My name is Lazzaro Pisu, I was born and raised in Italy, I am a hypnotherapist and a trainer for the NGH guild, the oldest hypnotist guild in the world, with members in over 90 countries. Over the past years to the present I have helped thousands of private patients from at all levels, and from a variation of work places and experienced sectors: managers, employers, students, CEO, directors, professional athletes, celebrities, and many others. Based on the success of my sessions, my clients are not only from Canada but from around the world. They all come to my studio asking for help for one reason or another becouse before seeing me all of them they soffer symptoms like: Depression, anxiety, addictions, fear, nerviness, self-confidence, motivation, insomnia, just to mention a few. My job consists to change mind patterns, from unwanted, negative, unhelpful patterns into ones that support and uphold any person mentally and physically. I developed HBMD (Hypno Behavioral Mind Direction) based on the results obtained from my clients, and base on those results I wrote the HBMD book   in order to spreed my work research providing this information to help all those that are living in distress and are in search for answer how to balance their life. Each one of us is unique and special and we have the ability to change for the better at any stage of our life.

In the year 2019 I was selected from over 4,000 major companies around the world to receive an honorable Global Award for my service in the field of Natural Therapies. From over 4,000 companies from around the globe, only 60 companies were selected by a judging panel for the service that they provide. The conference was attended in Chicago(USA) by an audience of 500+ CEO's, Investors, Government Ministers and Ambassadors from 28 countries. I was also selected from "The Talks"(a scientific organization) for the psychiatrist conference, and for the 2020 "Global Wellness Summit" in Tel Aviv as a delegate, to speck about my work, just to mention a few...

"Our choices show what in our life we become and what we truly are"
Lazzaro Pisu.

The mind is so much more powerful than we give it credit for. Your mind can be your best asset or your worst enemy.
Our mind decisions are based from the information's that we have filtered from our past experience and how our critical mind will respond from the input that comes from the subconscious mind.
For more information, visit this links:




https://internationalhealingclinic.com 



https://www.naturalhealing-clinic.com


https://hypnotherapy-certifications.com 

PSYCHOLOGY TODAY:
https://www.psychologytoday.com
Did You Know...
Hypnotherapy it has been practiced in: Hospitals, Clinics, Dentist Studios and in many other Health Care Centers.
"We cannot solve our problems with the same thinking we used when we created them."
To Book an Appointment with Lazzaro
Call: 604 202 7938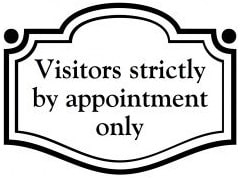 908- 938 Howe street, Vancouver B.C.
1892 West Broadway, Vancouver B.C
5050 Kingsway, Burnaby B.C.
CANADA