Lazzaro was born and raised in Italy, Lazzaro is a Hypnotherapist workshop leader and seminar leader. A trained Integrated clinical Hypnotherapist, and a Certified Instructor for the NGH the oldest and most reputable Guild of hypnotists in the world.
His reputation for effective hypnosis not only attracts clients to his Vancouver, Toronto practices, but from all around the world.
Clients go to Lazzaro for problems related to depression, anxiety, addictions, trauma, abuse, stress, fears, phobias, self confidence and other personal issues.
Lazzaro programs are empowering, joyous and life changing, motivating people to discover their inner powerful selves, creating lasting positive transformations in life. Lazzaro uses a uniquely blended approach to help his clients to navigate through their personal challenges and encourages his clients to use the strengths within themselves to help them overcome their problems by harnessing the power of their subconscious mind.
Lazzaro have experience with many types of clients from many different cultural, ethnic, class, race, end religion, abilities, and sexual orientation.
You will feel very comfortable and happy to meet Lazzaro in person at his office.
Lazzaro is a very friendly person and you can count on him 24/7.
Lazzaro will guide you through this process in a safe, non-judgmental and compassionate manner and looks forward for the opportunity to work with you as your guide and leading you on your new path to live a better life.
Contact Lazzaro Pisu to book an appointment calling at this phone number: 604 202 7938
For more information, visit:




https://internationalhealingclinic.com



https://www.naturalhealing-clinic.com


https://hypnotherapy-certifications.com 

PSYCHOLOGY TODAY:
https://www.psychologytoday.com
Lazzaro is also an Instructor for the National Guild of Hypnotist , He hold hypnotherapy classes in Vancouver BC and in Toronto. If you are interested to become a certificate hypnotherapist visit his Hypnotherapy Certificate  Course in Vancouver at:   ​www.hypnotherapy-certifications.com
Videos
Contact Lazzaro by email
Contact Lazzaro by email CLICK HERE .
Copy and Paste This Email Address:  nhchypno@outlook.com
Did You Know...
Hypnotherapy it has been practiced in: Hospitals, Clinics, Dentist Studios and in many other Health Care Centers.
"We cannot solve our problems with the same thinking we used when we created them."
To Book an Appointment with Lazzaro
Call: 604 202 7938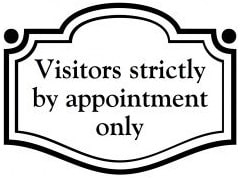 1155 West Pender, Vancouver B.C.
CANADA